Deluxe Two-room Apartment
Apartments in Gressoney - Alta Luce Mountain Lodge
Description
Our Deluxe Two-room Apartments with 5 or 6 beds are the only ones with two bathrooms. They are very nice apartments, suitable for those who do not want to give up maximum comfort on vacation.
Accommodation 19 Felce: Two-room Apartment on the main floor with a double bedroom, a small bedroom with bunk beds, a dining area with a sofa bed, double balconies with a view, and two bathrooms.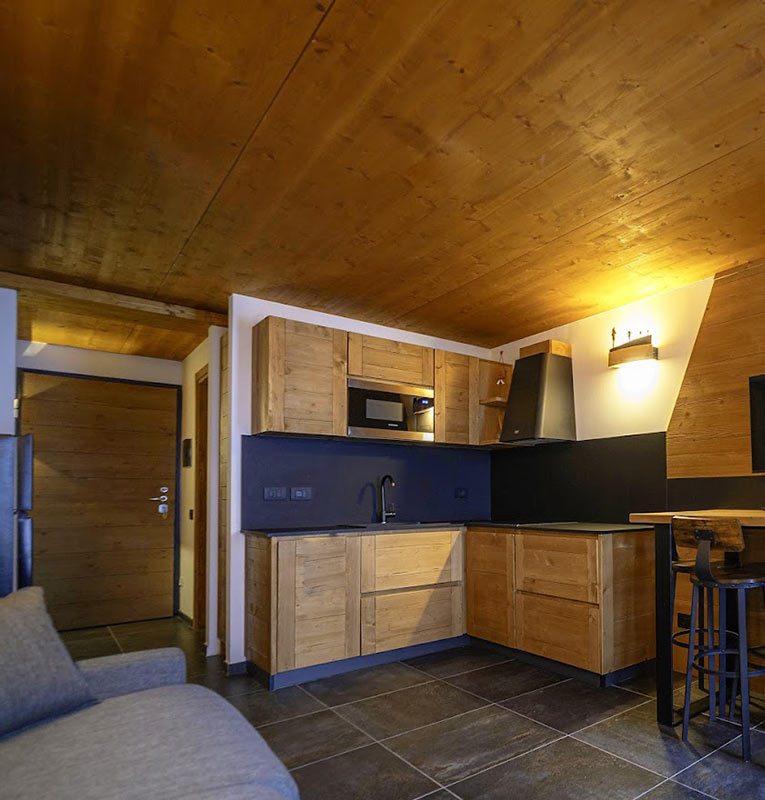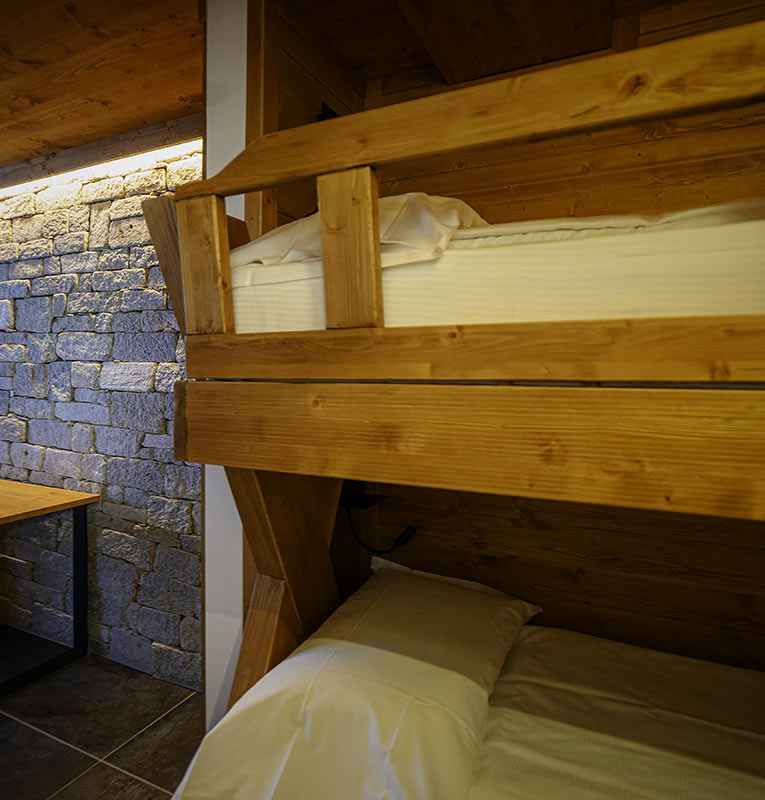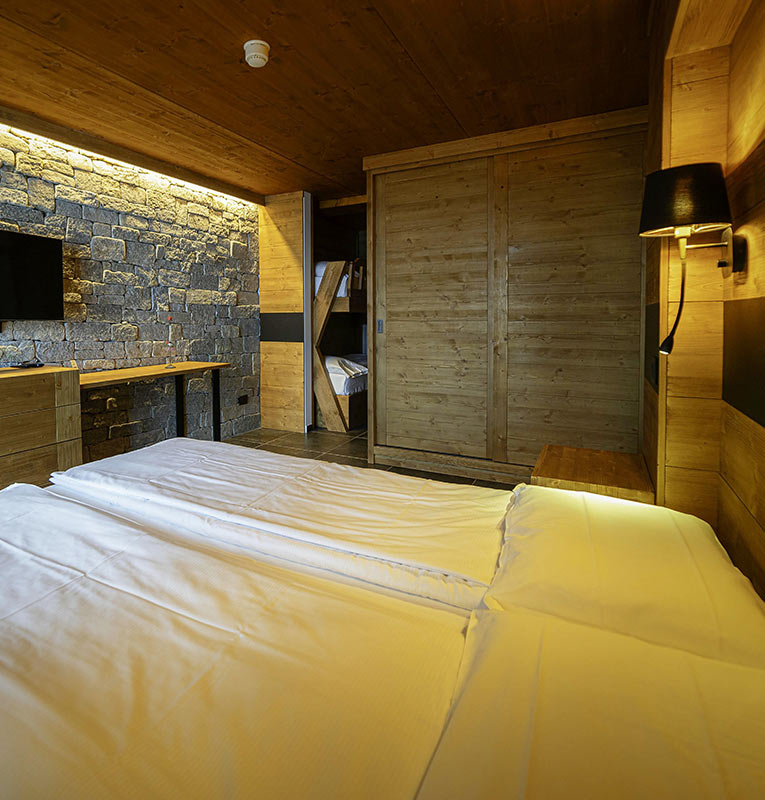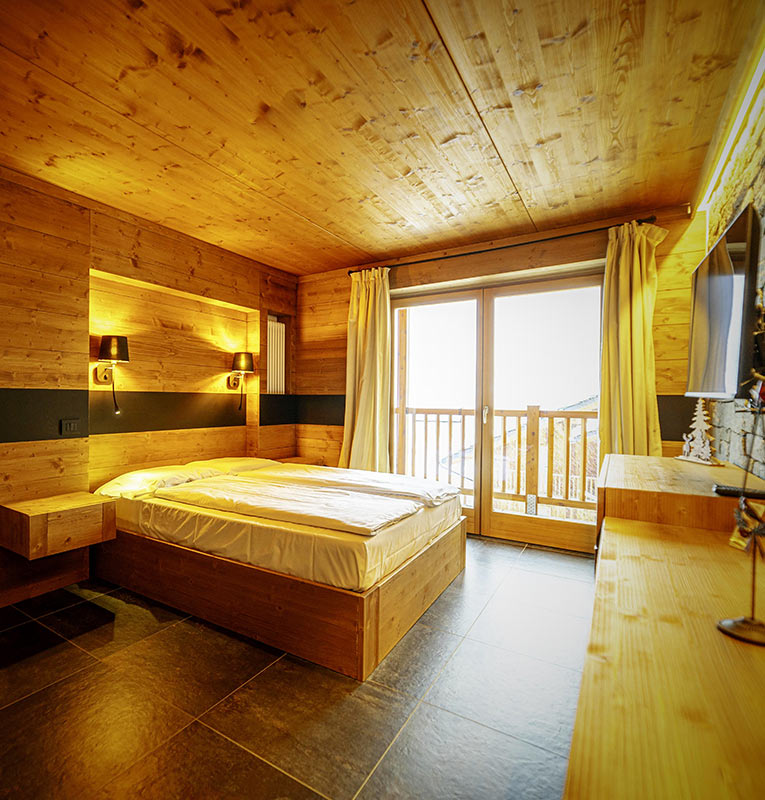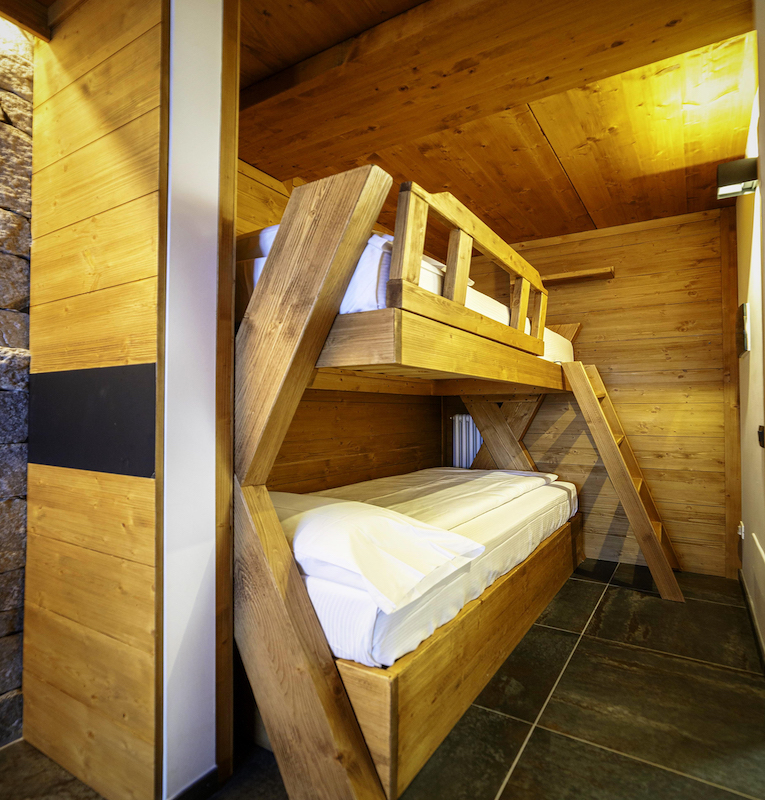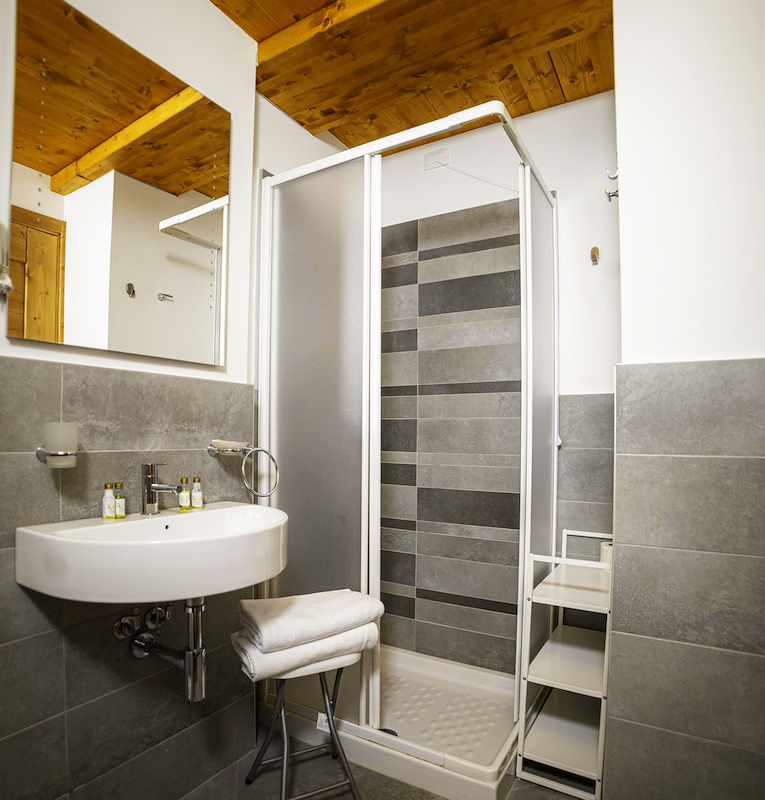 Features
Beds

Two double beds and a single bed, or two double beds and a sofa bed

Kitchen

Kitchen equipped with everything you need

Covered parking

Upon request by reservation, however, it can always be used for loading / unloading

Wi-Fi

Wi-Fi connection in all apartments and common areas

Bathrooms

Double private bathrooms with shower

Smart TV

Flat screen TV with digital channels and smart plug
Book on our website
Here are three reasons to do it right away:
Best rate
On our official website we always offer the best available rate
Direct contact
By booking directly on our site there will be no intermediaries and we will take care of all your requests directly
All apartments
Comfortable and basic, suitable for those who want to enjoy an active holiday with their family

They offer a different and engaging tourist experience, very suitable for families with children.

Very nice, suitable for those who on vacation do not want to give up maximum comfort.